UW Signee Sean McGrew Enjoying Final High School Months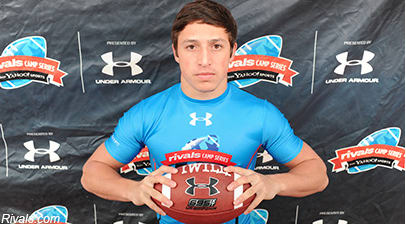 There was a chance that Sean McGrew, a 2016 four-star running back signee out of St. John Bosco High School, would enroll in the spring to get a head start on his Washington career. Friday, spring ball opens without McGrew, who will enroll at UW in time for the L.E.A.P program this summer.
"Not tough at all," McGrew told Rivals.com on not being able to enroll in the spring. "I was only gonna enroll early because I only needed to complete one more online class. But I decided to stay and just take electives so I can go to prom and attend all the senior activities."
McGrew, a 5'8, 175-pound all-purpose back, would have brought an intriguing threat to sophomore Myles Gaskin and redshirt junior Lavon Coleman in the running back competition this spring. However, the sleek back isn't worried about losing a step by missing three months.
"Of course I would love to be up in Seattle getting better with my new team but it's only another 3 months that will go by fast," he said. "I'm just gonna do the same workouts as all the other guys that coach has been sending us. And hopefully talk offensive plays with coach [Bhonapha] to learn a bit before I come in the summer."
As a senior at St. John Bosco, McGrew ran for 1,852 yards and 27 touchdowns on 200 carries in 12 games. It was the third straight season McGrew carried the ball over 200 times and rushed for at least 1,800 yards.
The absence of McGrew and Deontae Cooper transferring to San Jose State, allows running backs coach Keith Bhonapha to evaluate his two main backs in Gaskin and Coleman. It also allows redshirt sophomore back Jomon Dotson and sophomore athlete Chico McClatcher to get more touches which could benefit Washington in the long run.